Service Your Vehicle in Bend at
Smolich Volvo
Oil Change, Brake Service & More!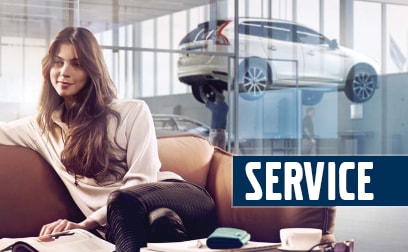 We are often asked why it is considered ideal to have your new or used Volvo model serviced here at our dealership, and there are several reasons why. The benefits of having your routine maintenance and unexpected repairs seen to by our factory trained technicians include our use of Volvo-approved parts to ensure you receive the proper repair without wasting time or money on other products, and we have access to the Volvo manufacturer's resources.
Aside from offering our customers the opportunity to receive the top level of care, we also make it easier to schedule your appointment without having to worry about business hours, and without having to visit the dealership. Our online scheduler takes mere minutes to complete, and with each appointment, it remembers your log in information. This is helpful because even if the thought strikes in the middle of the night, or you're on the way back from a trip and you sense something isn't right, you can always take the time right then to get it out of the way while it is still fresh in your mind.
When you are in need of quality service, our technicians at Smolich Volvo are ready to provide that for you at 20630 Grandview Drive in Bend, OR. We do more for you than providing reliable transportation, we help maintain those vehicles so they can last you for as many years as you need them to, because that is our commitment to providing the best customer service experience for our Redmond, Sisters, Bend, and Powell Butte area customers. If you have any questions for our service technicians, feel free to give us a call at 888-380-8260
Volvo

Service

Center in Bend