Benefits of Dealership Service in Bend
Our professional technicians have over 10 years of Volvo Factory training, and know your Volvo model inside and out.
We work on all makes and models
We offer convenient online service scheduling.
Our service center uses only Volvo-approved parts.
We offer complimentary loaner vehicles with advanced notice*
We offer great savings via service specials.
Lifetime Replacement Parts and Labor Warranty**
Why Should I Bring My Volvo to the Smolich Volvo Cars Service Center in Bend?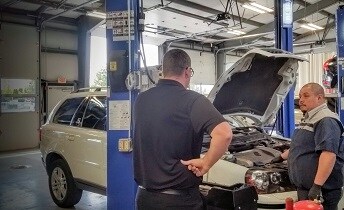 At Smolich Volvo Cars, we are pleased to have you as a customer. Whether you purchased a new or pre-owned Volvo, we want you to enjoy the life of your vehicle to the utmost.
This is one of the reasons that we recommend having your vehicle maintained and repaired right here in our service center in Bend. Not only do we keep an inventory of Volvo parts, making repairs more time efficient, but we also employ only highly-trained automotive technicians, skilled in repairing Volvo vehicles specifically.
While it's sometimes tempting to run to a nearby garage on your lunch break, we believe that trusting your vehicle to our dedicated and professional technicians is a better idea. While in the short-term, it may seem like a time savings, other service centers often don't keep a stock of specific parts for each type of car that they deal with. Additionally, general automotive technicians may not have the specific knowledge needed to properly care for your Volvo, the way our highly trained staff members do.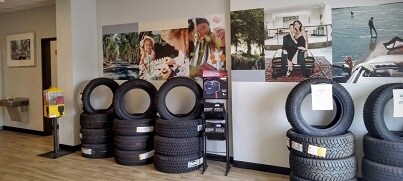 Bringing your vehicle to our service center will provide you with top-notch care of the vehicle you love so much. See you soon!
*Upon availability
**See Dealer for full details