GREAT SAVINGS ON LOANER/DEMO VEHICLE SPECIALS

Take Advantage of Loaner/Demo Vehicle Specials at Smolich Volvo Cars
You may be asking yourself, what are the benefits of purchasing a Volvo Demo/Loaner Vehicle from Smolich Volvo Cars? With our Loaner Vehicles, you receive: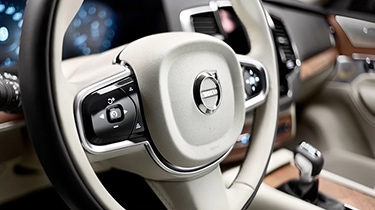 Low mileage on Pre-Owned Volvos that are owned by Smolich Volvo Cars means you can see significant discounts when compared to a brand new 2016 Volvo. You receive more savings and more value for your dollar!
Qualifies for all new car incentives including Owner Loyalty & Conquest Incentives.
If you've ever drive a loaner vehicle from Smolich Volvo Cars during your Volvo's service and repair, you know that these vehicles are in great condition. In fact, the Smolich Volvo team prides itself in the maintenance and upkeep of these vehicles so much - we even offer them for resale. What do you get when you purchase a loaner or showroom demo vehicle from us? The same style, technology and long-term value you get when you purchase any other selection from our inventory - and more.
---